NETTECH was founded in the year 2001. We are a top-end recruitment company specializing in senior and middle management levels. We have established an excellent track record in the IT, ITES, Engineering with headquarters at Pune . We are proud to say that our clients are associated with us right from the inception till date.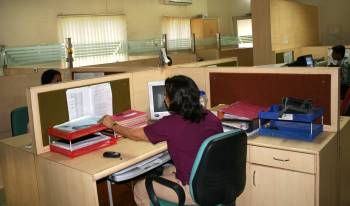 Our association with clients as well as candidates is built on trust.. Our reputation is built on performance, quality, commitment and relationship.
Our vision is to provide recruitment services and offshore development alliances for companies that are based in India and outside of India
Our aim as a professional services firm is to partner with organizations to build their human capital, and also to provide career management options to talented professionals. We will leverage our strengths to map careers, identify key talent sources, research top professionals, and provide business intelligence while executing mandates.
We believe that we must invest time and energies into building long-term relationships with professionals and assist them in fulfilling their career aspirations. We assist our client organizations to achieve their business goals and strategies by enabling them to find best professionals for their requirements
Areas of Expertise
Aligned in industry-specific practices, we have the flexibility to meet the different requirements of the businesses we serve.
- Information Technology
- Engineering & Pharmaceutical , biotech
- Telecommunications
- Financial, Banking and Insurance Sector
- IT Enabled Services
- Consumer Sector

Partners

Ms Pratibha Law
She has a great deal of experience in performing searches for placing rightful candidates with clients varying from startup companies to MNC's.
Prior to being a Partner in Nettech, She has 20 yrs of varied experience in teaching , training,  Counseling and administration fields.  With both the corporate experience and an entrepreneurial flair, Pratibha has demonstrated her ability to deal with the highest level of management and develop great relationships.

Ms Nayana Hirani
She has been providing executive search services since 2001 to varied clients across the Globe in IT, IT related, Engineering and other fields.
She has 18 yrs of experience in the field of Computer and Soft skills training. She has the ability to source and attract scarce talent. She works constructively and effectively with human resources and line management to bring this talent on board to create value for her clients.